Accessible Standard King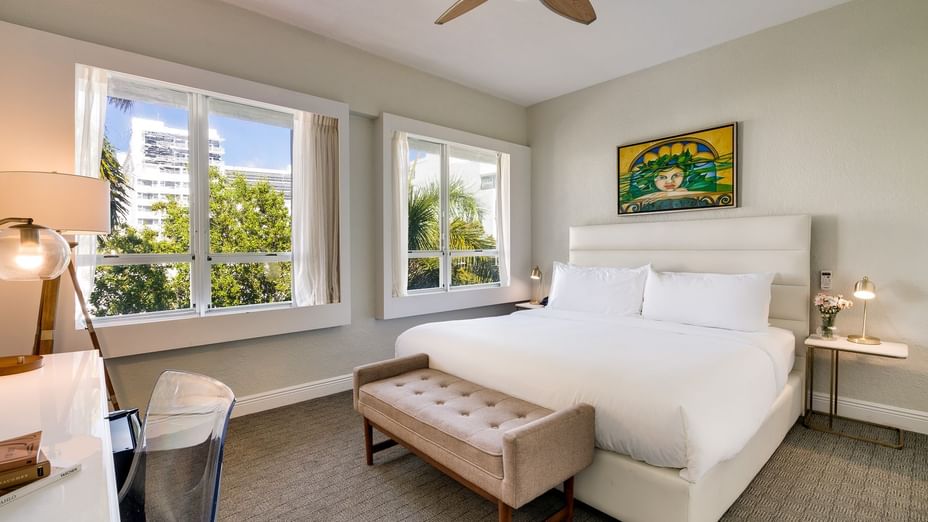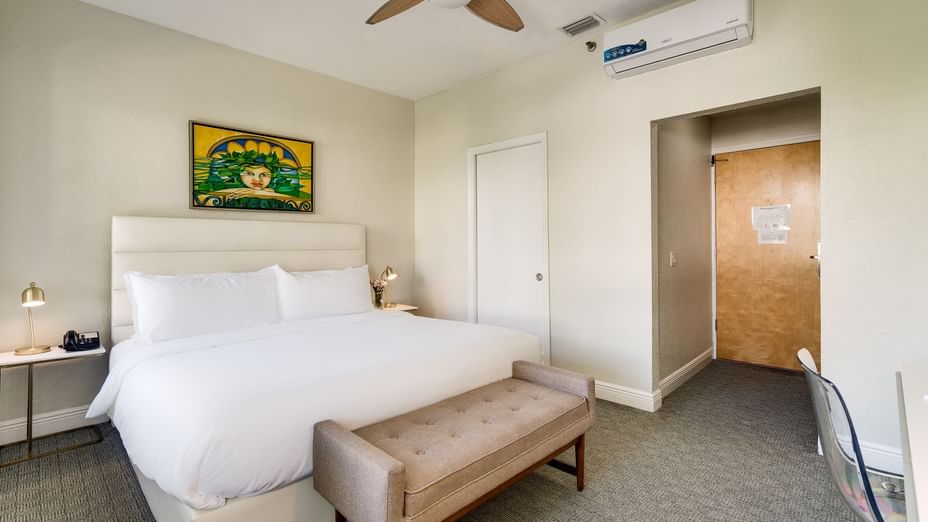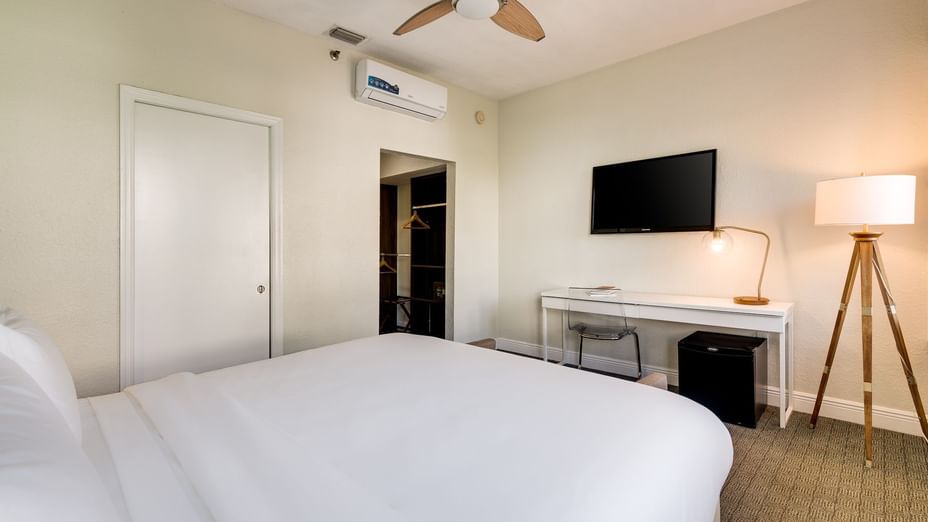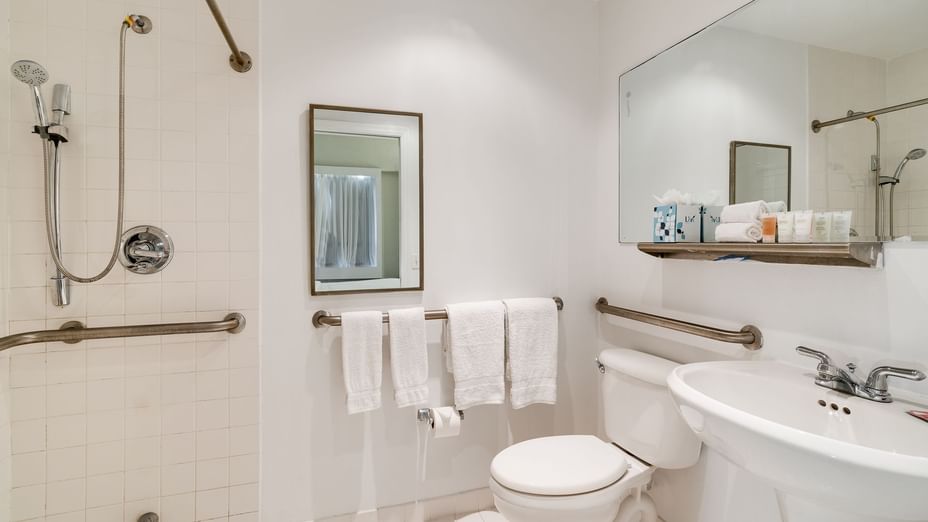 Merging bright Miami Beach style with minimal design and functional comfort, our plush King Bed and expanded sense of space draw in a feeling of warmth. Wash away your worries in our contemporary yet classic tub/shower combo bathrooms. These Accessible Standard King rooms are the ideal retreat to get lost in on any occasion.

Accessible amenities include: wheelchair-accessible shower, door knock sensor, telephone amplifier, remote receiver, alarm clock, visual and audible smoke detector and TTY hearing assistance devices.
Featued Amenities
1 King Bed
43" Flat Screen TV
Bathroom and Shower Facilities
Roll-in Shower
Raised Toilet
Grab bars in Bathrooms
TTY Hearing Impaired Kit
Fire Alarm with light
Mini Refrigerator
Air Conditioner
Cable TV
Telephone with free local calls
Emergency Strobe Light
Free WIFI High-Speed internet
Hairdryer
In-room Safe
Iron & Ironing board
Wake-up Service